Gas Appliance Installation
Here at CH4 Gas & Plumbing we can offer advice and quote on any type of gas appliance installation.
Types of installation we cover are: –
Gas Bayonets
Cook tops
Free standing cookers
Hot water units
Flued room heaters
Wall heaters
BBQ points
Solar Gas Boosters
Gas is one of the most efficient and safe methods for heating and cooking but in the wrong hands can be dangerous that's why at CH4 Gas & Plumbing All work is completed, and safety checked by a registered gas fitter to AS5601 standards with a notice of compliance certificate issued on the completion of each installation. (a requirement by law, no certificate means none compliant)
If its just an upgrade of an existing appliance or new addition to your home give CH4 Gas & Plumbing  your local Clarkson Gas fitter a call to get the job done safely and efficiently.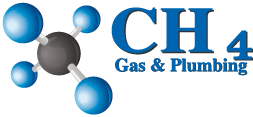 Get In Touch

 0401 224 220

jason@ch4plumbing.com.au