General Plumbing Maintenance
Here at CH4 Gas & Plumbing your local Clarkson plumber we can maintain and fix a variety of plumbing problems including but not limited to:
Shower heads and Taps
Toilets
Basins
Kitchen sink flick mixers
Blocked drains
Drain Camera inspections
Water Softeners
Tempering valves
Blocked Drains
Blocked drains are a nuisance and a health hazard. CH4 Gas & Plumbing can unblock a small blockage on your basin to a large main drain blockage with on board drain machine to get the job done in 1 visit. Tree roots are a big problem so if you have a repeating blocked drain we offer a Drain Camera service to help identify the problem and advise on the best course of action.
Regulating Water Temperature
Tempering valves are used to regulate the temperature of mixed hot and cold water in hot water units where variations in temperature occur. New regulations require all new plumbing installations have a maximum set temperature of 50ºC in your bathrooms.
These rules also apply if you replace a hot water unit with a different sized one – i.e. removing a storage unit and installing a continuous flow unit or removing a 135L unit and fitting a 170L unit.
Here at CH4 Gas & Plumbing we can install and check the operation of your tempering valves to ensure correct operation for your family.
Water Softener
Hard water can play havoc with all your appliances and tap ware, Calcification in the shape of scale will damage a $600 tap just like a $50 tap. Softening the water by installing a water softener will prolong the life of all your appliances and tap ware and in the long run reduce your maintenance costs and maintain the efficiency of your hot water unit. Water softeners such as but not limited to BWT Bewamat 75A and the Puretec sol40E3 can be supplied and fitted by CH4 Gas & Plumbing, we can also do a Hardness check on your water to check viability of installing a water softener.
As your Local Clarkson Plumber CH4 Gas & Plumbing prides itself on being able to provide a variety of services – from fixing your faulty Tap to unblocking your drains; we can help solve your plumbing problems.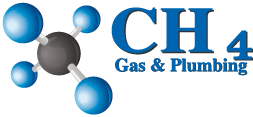 Get In Touch

 0401 224 220

jason@ch4plumbing.com.au