Tap Installation & Repairs
At CH4 Gas & Plumbing we can repair and service all your taps to prolong the life of your tapware. From hard-to-turn handles to leaking spindles and dripping taps all types of faults can be repaired.
A leaking tap not only wastes water but also wastes your money, and a leaking tap can waste thousands of litres of water a day so you're literally throwing money down the drain. The best solution is to attend to a leaking tap as soon as possible. Our tap repair and replacement service can offer you the best solution for your needs.
At CH4 Gas & Plumbing we recommend a full tap service which includes the replacement of body washers, spindle o-rings and seating washers along with re-seating the brass face and re-greasing spindles. This will extend the life of your taps, it's not just a quick fix.
Buying New Taps
With websites like Amazon and eBay, buying new taps has never been easier. But how do you know you are buying a quality product?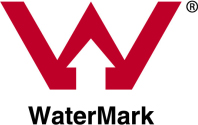 Did you know that all taps fitted in Australia must carry the Australian and New Zealand IAPMO WaterMark certification? This WaterMark should be stamped on the product along with a 4-digit number – for tapware, this number will be 3718. The WaterMark ensures the product you purchased has been tested and certified to a certain specification and standard, and helps you, the customer, identify quality products.
At CH4 Gas & Plumbing any tapware we supply is guaranteed to meet the WaterMark quality. It is illegal to install any product designed for plumbing that does not have a WaterMark certification and we recommend you ask for the WaterMark certification before you buy any products online.
We will also check the water pressure at your property to ensure your taps comply with the warranty of your tapware. 500kpa is the prescribed pressure to homes in WA – too high a pressure can void your warranty on all your appliances, not just your tapware. If your property has excessive water pressure, a pressure limiting valve can be installed at the meter to address this problem.
Garden Reticulation Connections
Garden sprinkler systems are a great way of automating the watering of your garden but it's very important to protect your water supply from contamination. Backflow prevention is vital and a requirement when connecting a sprinkler system up to your mains water supply. At CH4 Gas & Plumbing we can make a connection to your water supply with a fully compliant backflow prevention device positioned at ground level, ready for your garden reticulation system.
Give CH4 Gas & Plumbing a call for a guaranteed professional and quality job.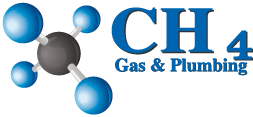 Get In Touch

 0401 224 220

jason@ch4plumbing.com.au