Water leaks on any property or fixture are not only a nuisance but can be very costly and a drain on one our most important resources. With average rainfall getting increasingly lower, it's extremely important to fix leaks as quickly as possible. Doing so can also help to prevent damage to your property.
If you suspect you have a leak but there is no visible water around your property an easy way to find out is to do a check on the meter.
Step 1: ensure no water is being used anywhere on the property. Turn off all dishwashers etc.
Step 2: Take a meter reading—read the black and red numbers from left to right—and check if the red numbers are moving or not.
Step 3: After 15 minutes, take another reading. If the red numbers have moved this will confirm that a leak is present.
At CH4 Gas & Plumbing we can find and fix your leak with minimal disruption to your everyday life.
Did You Know?
If you've had an undetectable leak fixed by a licenced plumber such as CH4 Gas & Plumbing, you may be eligible for a leak allowance from the Water Corporation. Just ask us for a Leak Allowance Form after we fix your leak.
Gas Leaks
Gas leaks not only cost you money but they can be dangerous to your health and property. While some small gas leaks will not pose a problem they should still be investigated and fixed as soon as possible. A small gas leak in a confined space such as underneath a stove top or in a cupboard has the potential to turn into a bigger problem with disastrous results.
An unexpectedly high gas bill can be the first sign of a problem, especially if the gas leak is outside and underground where you may never smell anything. If you do smell gas don't delay, turn the gas off at the meter (or gas bottles) and call CH4 Gas & Plumbing immediately to make your family home safe. We can test your gas at the meter to check how big the leak is and find it safely with the latest in leak detection equipment.
Whether it's burst pipes or gas pipe leaks, CH4 Gas & Plumbing can fix all your pipes with a professional and quality service guaranteed.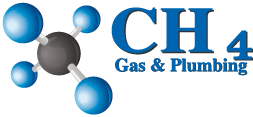 Get In Touch

 0401 224 220

jason@ch4plumbing.com.au