Gas Appliance Servicing & Repairs
At CH4 Gas & Plumbing we recommend the servicing of your gas appliances on a regular basis. A 12-monthly check will go a long way to extending the life of an appliance, help prevent faults and sometimes a simple service can fix problems you may be experiencing.
With over 30 years' experience at CH4 Gas & Plumbing, you can be assured that any faults with your appliance can be diagnosed and fixed with a professional and guaranteed service and minimal disruption to your life.
Room Heaters
If not properly maintained, flueless and flued room heaters can become killers. Carbon monoxide is produced during incomplete combustion – it's a colourless, tasteless and odourless gas and left unchecked, is silent killer. Room heaters that haven't been serviced for years could have a large build-up of dust, and pet hair, this in turn can lead to flame impingement which could then lead to incomplete combustion. Carbon monoxide poisoning can be miss diagnosed as flu – at 35ppm, headaches and dizziness will occur within six to eight hours of constant exposure. So don't delay, get your room heater cleaned and serviced by CH4 Gas & Plumbing.
Storage hot water units and gas water heaters
Storage hot water units have an anti-corrosion anode installed and should be checked at least every 2 years and replaced if necessary. This will help to get at least 10 years out of a storage unit. Temperature and pressure relief valves should also be checked often – an excessively dripping relief valve could point to a problem with your unit.
All gas water heaters should have their inlet and burner pressures checked to ensure correct operation. If the inlet pressure is too low, this will result in incorrect burner pressure which is critical when it comes to continuous flow heaters – if the burner pressure is too low, it will result in not enough hot water in these units.
CH4 Gas & Plumbing can have all your gas appliances working in tip top condition after a good service and repair. Having your appliances serviced with CH4 Gas & Plumbing will keep your appliance working correctly and prolong their life.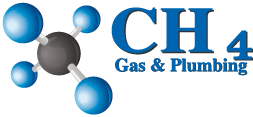 Get In Touch

 0401 224 220

jason@ch4plumbing.com.au