Gas Appliance Servicing & Repairs
At CH4 Gas & Plumbing we recommend the servicing of your gas appliances on a regular basis, at least every 2year or whatever the manufacturer recommends.
A 12 monthly check will go a long way to extending the life of any appliance and can help prevent faults and sometimes a simple service can fix problems you may be experiencing.
Preventative maintenance is the best maintenance. One of the most common ignored maintenance issues is the Sacrificial Anode in the hot water unit. If your hot water unit is 3yr old or more its time to get this checked, this Anode is designed to protect the tank from corrosion from the hard water we have around Perth but once this rod is depleted the water attacks the tank thus reducing the life of your hot water unit. Call Ch4 Gas & Plumbing to get yours replaced today.
Is your pilot light frequently going out, do you have a yellowy flame on your room heater or soot marks around the gas appliance? If yes, then your appliance is due a service. If you can't remember the last time your appliance was serviced, then it's probably due a service now.
As time goes by your gas appliances and fittings can break down. For a reliable and fast repair call your local Clarkson gas plumber, we carry a variety of spares on the van and have access to a wide range of suppliers to source the part required at the best price.
As your local gas plumber, we can do the following: –
Check and Replace Anodes (anti corrosion rods in your storage hot water unit)
Hot water unit service and repairs.
Flueless and Flued room heater service and repair.
Gas ducted warm air heater service and repair.
Gas cooker Repairs
Gas hob Repairs
And much more.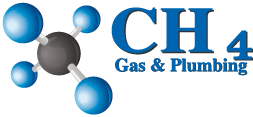 Get In Touch

 0401 224 220