SPECIAL OFFER
GAS HOT WATER STORAGE UNIT REPLACEMENT
Do you need a new hot water storage unit?  Don't fall for like for like prices that many companies advertise, only to be told when the plumber turns up to install the unit that this is extra and this is required but its extra. Here at CH4 Gas & Plumbing we would rather be upfront with you.
As long as your current unit is in a legal position as per AS5601 standards and there are no gas leaks present on the property, A brand new Thermann 135L N/G storage unit will cost you :-
$1350 inc GST fully installed, price includes
Thermann 135L N/G 4 star
New cold isolation valve
New cold pressure relief valve
New hot temp and pressure relief valve
Gravel pits for relief pipes (new regulation)
New gas isolation valve
Plumbing certificate
Gas certificate
If it's a straight swap or a hot water upgrade we can help, call CH4 Gas & Plumbing your local Clarkson plumber servicing Clarkson and surrounding suburbs for a fully licenced and insured service.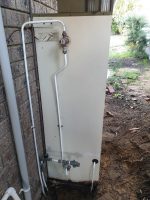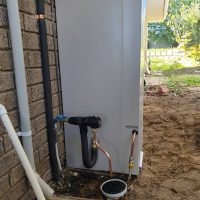 <– OLD                NEW–>
Offer ends 31 July 2020
To redeem this offer, please enter your details below and we will be in touch.