Want To Upgrade Your Storage Hot Water Unit To Cont Flow, A Little Advice.
by CH4 Gas & Plumbing
Just like your washing machine or your TV the more stars on your hot water unit the more efficient the unit is, which means the more $$$ you save when running it. If you have a storage unit it is most likely to be 4star efficient for gas or 3star for electric. When it comes time for a new hot water unit CH4 strongly recommends a minimum 6star efficiency.
CH4 Gas & Plumbing recommend Continuous flow units with a powered flue which are min 6star rated and condensing units which can go up to a fantastic 7star efficiency rating.
The two things to consider when upgrading are:-
you need a 10amp power point
the gas supply must be a minimum 20mm.
The latter is the one thing that can sometimes increase the installation cost due to storage units only requiring a 15mm supply pipe which means an upgrade of the gas supply will be required. Costs will vary by quite a bit all depending on how much of a 20mm gas supply run is required to the new unit, this can vary on average from 3m to 20m. Due to this fact a site visit is always recommended to enable an accurate quote.
Cont flow units also come in a variety of sizes from 12L/min to 27L/min to suit all households. One size does not fit all. Consider the size of home, how many bathrooms, how many people occupy the home and the existing pipework within the property. Most people just assume biggest is best but if your hot water supply pipe from your old storage unit is only 15mm throughout the property then there is no point in fitting a 27L/min unit as it will never run at its full potential so why pay the extra money for the largest unit when a 16 or 20L/min will suffice.  If a 27L/min is required then an upgrade of the hot water outlet from the unit to 20mm to the first bathroom is strongly recommended which again can add to installation costs.
CH4 Gas & Plumbing recommend the following units,
https://www.rheem.com.au/products/residential/gas-continuous-flow
http://www.thermann.com.au/products/continuous-flow-6-star
https://www.dux.com.au/product/product/162
As your local Clarkson Plumber and Gas Plumber servicing areas such as Clarkson, Alkimos,  Joodalup, Wanneroo, Tapping, Ocean reef, Perth, Malaga, Morley  and many more if you are thinking of upgrading your hot water we can give you a free no obligation quote with the best advice to suit your hot water needs.
GET YOUR HOT WATER UNIT INTO THE 21st CENTURY AND CALL CH4 GAS & PLUMBING TODAY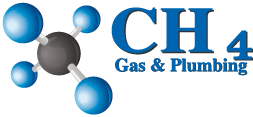 Get In Touch

 0401 224 220