Thinking of getting a Heat pump then consider an ISTORE HEAT PUMP.
by CH4 Gas & Plumbing
The next big thing in hot water is the ISTORE air-to-energy Heat Pump giving fantastic savings in running cost while helping to save the planet due to its efficiency.
The ISTORE can be installed as a direct replacement for gas storage and electrical storage units making it the ideal upgrade in hot water heating, with 4 intelligent operating modes including a vacation mode for when your away on holiday.
The ISTOREs advanced technology produces 4kw of energy from every 1kw of power intake.
If you have sola PV panels on your roof, then why not maximise the full potential of those panels with an ISTORE heat pump. no panels I hear you say? Not to worry the ISTOREs running costs still make it the ideal choice for heating hot water. And with STC rebate available from the government it's the smartest choice by a mile.
ISTORE is owned and backed by a local West Australian company.
Prices Starting from $2570 fully installed after STC applied.
If you would like more details or wish to discuss having an ISTORE heat pump installed at your property Call your local Clarkson Plumber CH4 Gas & Plumbing for further details, we can visit your property to inspect and asses installation with a no obligation free quote.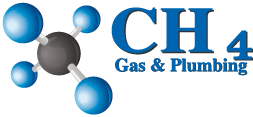 Get In Touch

 0401 224 220